The local firm that owned this wonderful little historic bank building contacted us to discuss options for the replacement of a large portion of their façade. This company had also owned and renovated several nearby historic structures, and they decided they were up to the challenge of installing a proposed system using Polymer-modified Glassfiber Reinforced Gypsum (PGRG) composite parts.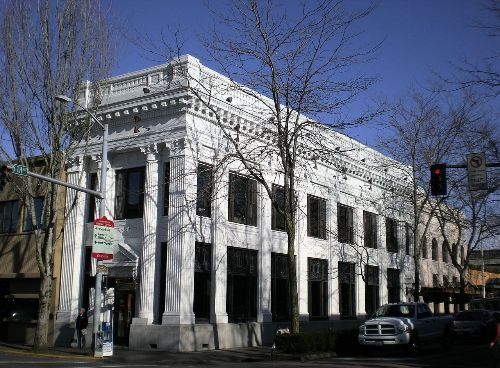 The poster child for the Nisqually Quake that hit the Puget Sound region in 2001, the failure of much of the terra cotta upper facade of Olympia Washington's Pioneer Building was a startling example of the potential problems with unreinforced masonry in even a moderate seismic event.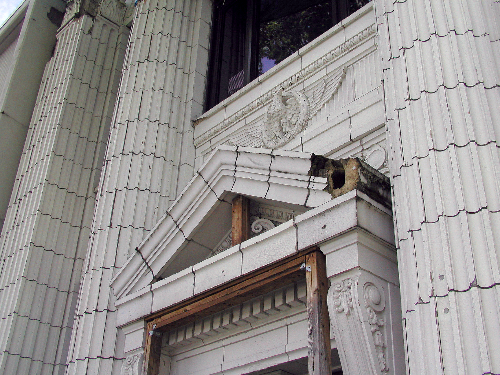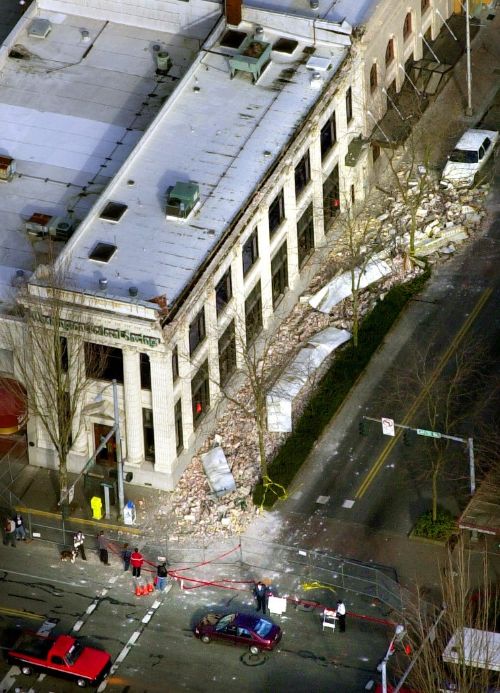 PGRG is a waterborne acrylic emulsion system that uses waterborne coatings to provide adequate water vapor transmission rates, similar to what's required for most cementitious materials in climates subject to freezing temperatures. Although this material requires more future maintenance (primarily periodic re-painting), our customer concluded that it was a very worthwhile trade-off for the significant savings it provided over the costs to buy and install either Portland cement-based castings or, to an even greater degree, that of fired terra cotta products.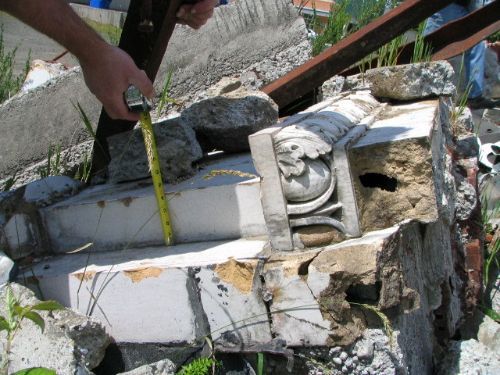 Our first task was to figure out the reassembly of the jig-saw puzzle of original components so we could begin to develop a dimensioned replacement scheme. With a first draft of the facade design in hand we began to see the potential to assemble larger panelized modules of the PGRG moldings that could install over new reinforced CMU walls with light gauge galvanized steel framing members and stainless steel fasteners.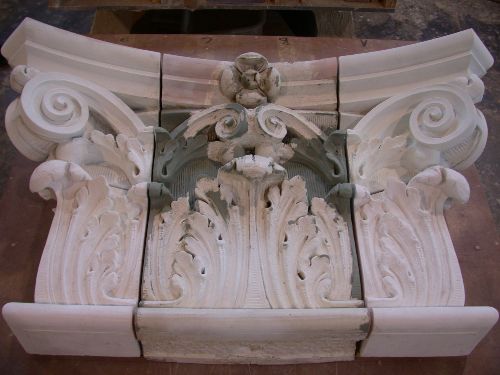 ---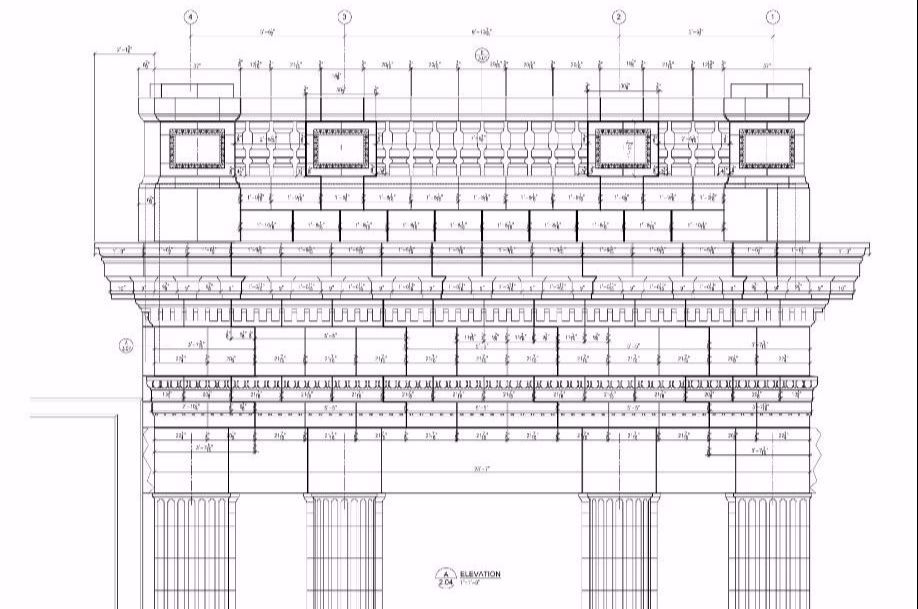 Large modules were used to re-create the entire entablature and the balustrading along the top of the building, as well as column capital elements and architrave panels above the second floor windows. False joints were molded into the panels so that once all of the joints were finished, they were indistinguishable from the individual blocks installed below. With a complete replacement such as this, a bottom-up erection sequence allows the elimination of face fasteners that are often involved with spot replacements.