A custom approach to your unique challenges.
Architectural Castings, Inc. is one of the few companies in the country producing historic masonry elements that is capable of providing the full range of related services required to support facade restoration projects from start to finish. Our work can be found on buildings across the country, many of which are on the National Register of Historic Places. Our projects range from one or two simple pieces to complete facade or cornice replacements involving thousands of parts.
We offer condition assessments, field dimensioning and mold impressions, shop drawings, recreation of models of deteriorated or non-existent architectural parts, mold construction, and in-house production of parts using multiple material options. We frequently provide material evaluations and selection assistance, as well as coordination of connection design and engineering.
We are skilled at creating special surface treatments including integral finishes to replicate natural stone and applied coatings to match the color and sheen of terra cotta glazes. We supply framing and connection systems, integrated sub-assemblies, and installation assistance as needed.
Using both traditional materials and more modern alternatives, we tailor solutions to the needs of the project. Having worked with architects, contractors, preservationists, and owners to complete historic projects throughout North America, perhaps our experience would benefit your next project.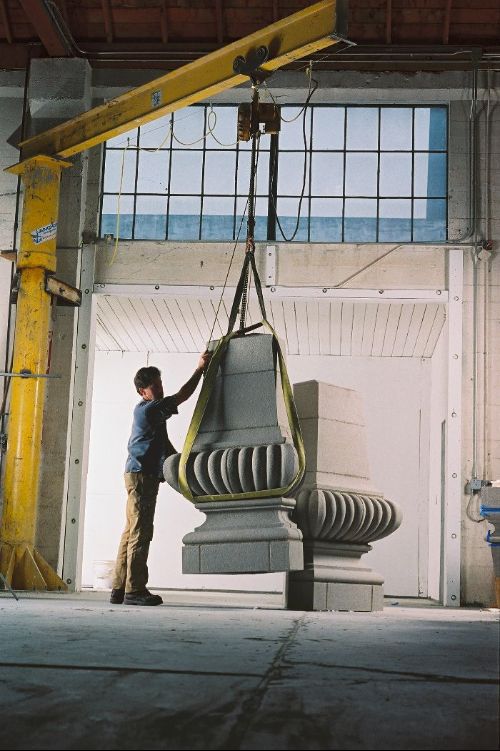 We look forward to hearing about your project.
Fill out the contact form below and we'll be in touch with you shortly.