During the recent renovation of Portland's 1924 Chaucer Court, Architectural Castings was tasked with creating GFRC-based terra cotta replacement parts for the building's marquee, various window surrounds, and components of the large lantern assemblies along the parapet wall of the building.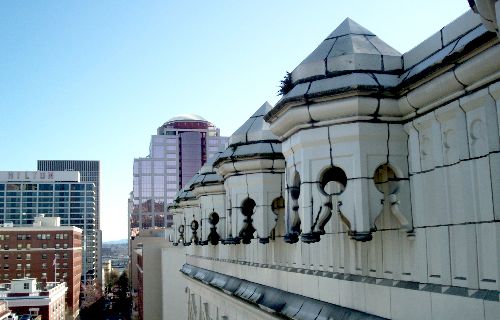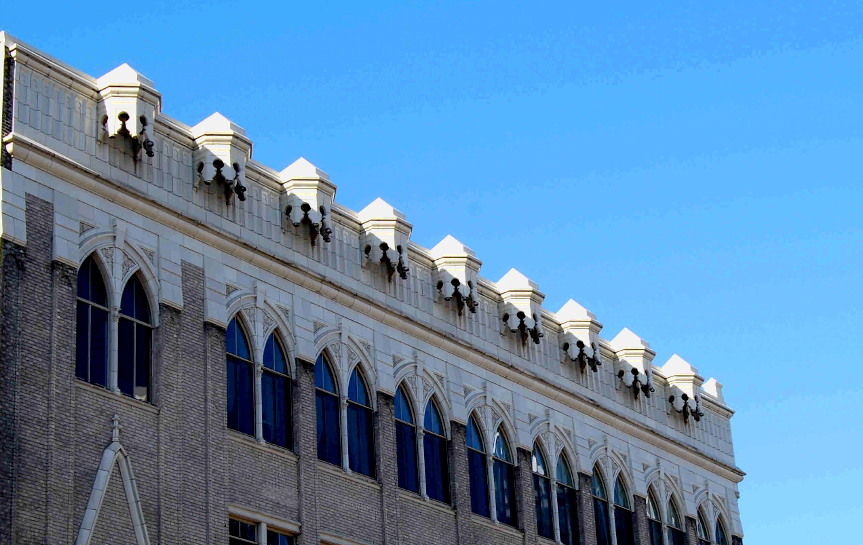 ---
Additional Photos
Architectural Castings provided shop drawings of the new parts and their attachment systems, along with a combination integral/applied finish approach that utilized a final clear aliphatic urethane finish coating from Edison Coatings to balance the surface sheen of the mixture of the new and old parts.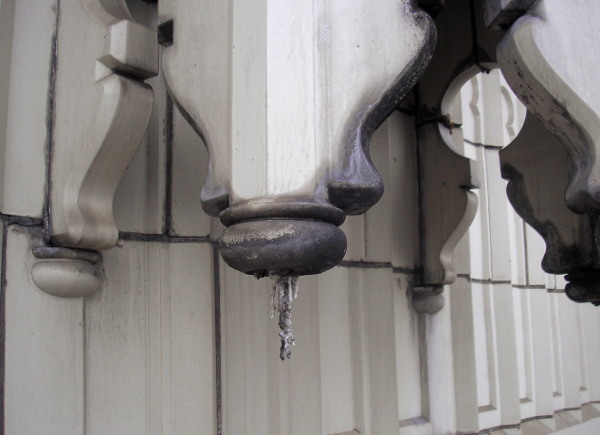 Notwithstanding numerous prior attempts to flash or seal the lanterns along the roofline, they had been subject to many years of water infiltration, as the mineral stalactite (pictured above) hanging off of one of the lantern finials and the foliage along the parapet demonstrate.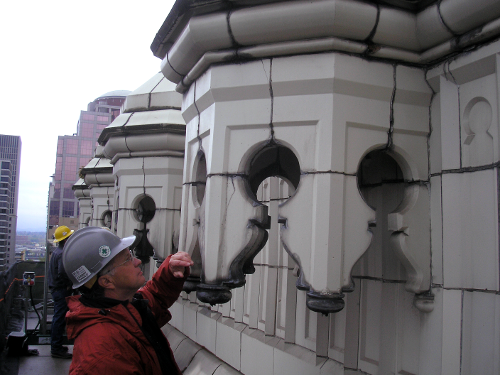 Concluding that the lanterns were seismically sound, the decision was made to only replace parts on an as-needed basis rather than to remove and replace the entire lantern assemblies, so our GFRC parts were designed to install alongside the restored original terra cotta parts.